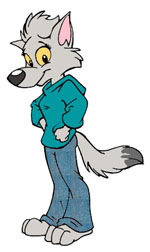 Stacy Wolfe
Craig's younger sister. She is a little shy and rather quiet. She likes to tease her big brother, but will quickly come to his defense.
Role. She provides a teenage perspective to stories.
---
Biography
Age: 16
Birthday: 29 October
Species: Timberwolf
Sex: Female
Relationship: Single
Height: 43 inches (109 cm)
Identifying color: Teal. Often means intuitive, aesthetic, and sharp. (CMY% 100, 0, 20)
Distinctions: She dresses in baggy clothes that reflect a casual attitude.
Origin: The younger sister of Craig. Also born near Boston, Mass.
Accent: New England
Job: Attending high school.
Hobbies: Hanging out at the mall.
Design notes
This section is currently empty.
---
Model sheets
The following pictures graphically defines the character. In most cases, these models were illustrated by Laura Howell.
There are currently no model pose images.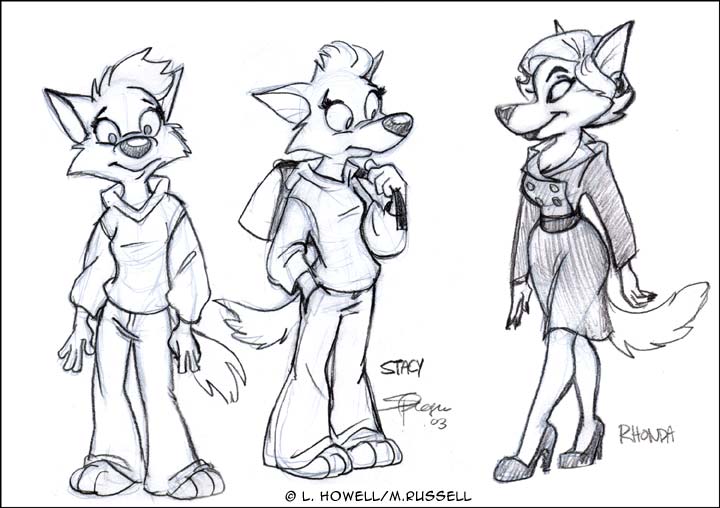 ---
Color specification
The following table defines the color specifications for the character.
This table is currently empty.