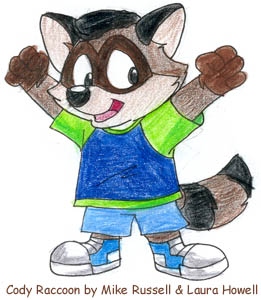 Cody Raccoon
Cody is your typical 7 year old boy. Energenic and wants to be a superhero. He gets along well with Debbie, who he considers as a sister.
Role. A parallel for Debbie.
---
Biography
Age: 7
Birthday: 1 May
Species: Raccoon
Sex: Male
Relationship: Single
Height: 20 inches (51 cm)
Identifying color: Lime. Often means young, fresh, naive, and lively. (CMY% 70, 0, 100)
Distinctions: Lively and energenic. Usually dressed to play.
Origin: Cody was born in Queens, New York. He came to Apopka with his mom, Wendy. He is now Debbie's friend because his mom is Debbie's nanny.
Accent: New York/Yiddish
Job: "What's a job?"
Hobbies: Comic books, pretending to be a superhero, building stuff and then breaking it. Hey, he's a young boy.
Design notes
This section is currently empty.
---
Model sheets
The following pictures graphically defines the character. In most cases, these models were illustrated by Laura Howell.
There are currently no sample images.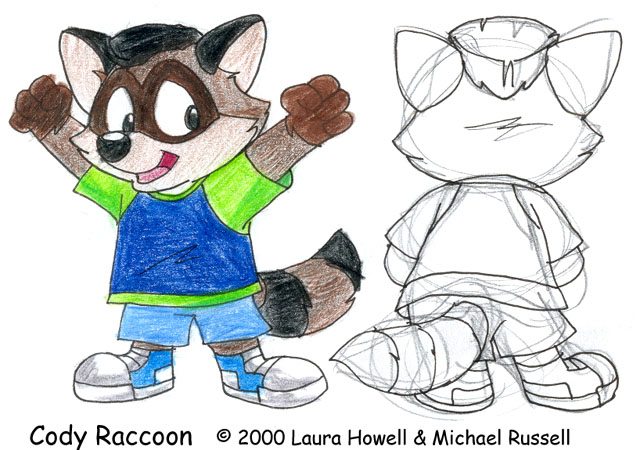 ---
Color specification
The following table defines the color specifications for the character.
This table is currently empty.